Physicians need innovative diagnostic methods, new active substances and alternative strategies against with the help of which pathogens cannot develop resistance. Light-based procedures and artificial intelligence support physicians in their diagnosis and give them a time advantage. Photonics is a powerful tool in the research and development of new therapeutics.
Light is a powerful tool that helps us understand how microbes make us sick, how our bodies defend themselves, and how to influence these processes. It measures quickly, sensitively and without contact. Light contributes to understanding the causes of disease at the cellular level. Photonic technologies in combination with microfluidics, micro- and nanotechnologies, biotechnology, molecular techniques and artificial intelligence will revolutionize diagnostics and companion diagnostics for alternative therapies. At the LPI, compact devices for rapid and unambiguous diagnosis of infections and new therapeutic approaches (e. g. with new anti-infective agents, cell-based therapies and nanoparticles) are being researched and developed.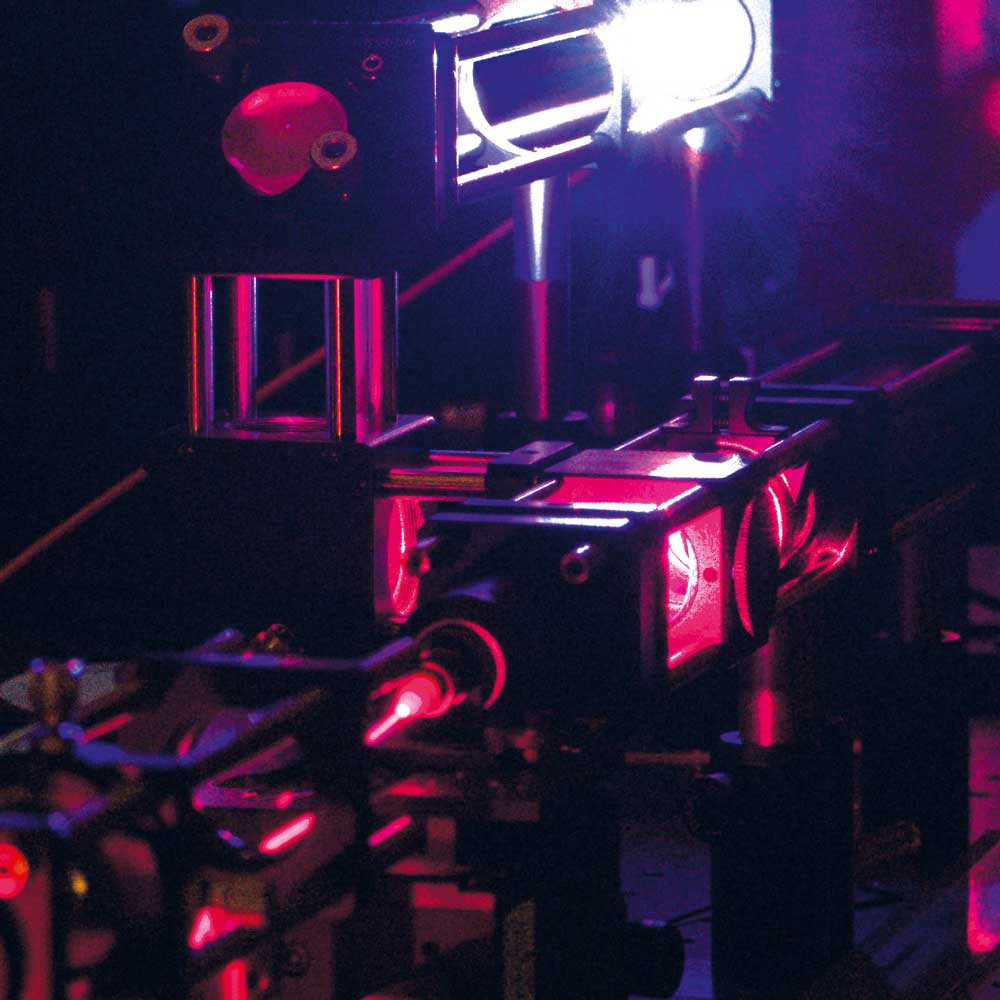 Artificial Intelligence Helps with Data Evaluation and Enables Reliable Diagnostics
Artificial intelligence is used to translate photonic data into biomedical information – such as diagnostics.
Robust diagnostic information can be extracted through computer interpretation. On the other hand, minute details in complex data can be made useful for diagnostics. This opens up new possibilities.
In laser-based identification of infectious agents, for example, machine learning methods and algorithms for data pretreatment are used to translate Raman spectra of bacteria into a resistance prediction – that is, to predict which pathogen it is and to which antibiotics it is resistant on the basis of the spectroscopically recorded data.
A Globally Unique Infrastructure for the Development of Market-ready Solutions
As a nationally and internationally open user platform, LPI will help to implement research results more efficiently and shorten development times from 2027.
This is ensured by a holistic approach: The LPI brings excellent research, technology development and everyday clinical practice in close proximity to each other. The facility will also enable small and medium-sized companies and start-ups to achieve standardized results more quickly.
The infrastructure includes all steps necessary for product development – from the validation with the help of real patient samples to professional support in product design and small series production. Industry and authorities are involved from the beginning – for a smooth market entry of new diagnostic procedures and therapeutic approaches.