Fighting infectious diseases with optical technologies: BMBF funds new Leibniz Center for Photonics in Infection Research with unique infrastructure
In March, the Leibniz Center for Photonics in Infection Research (LPI) in Jena will start building innovative light-based technologies to fight infectious diseases caused, for example, by corona viruses or multi-resistant pathogens. In the upcoming years, parallel to the technological infrastructure, the management structures will be established and the planning for the construction will be advanced. The LPI will receive a total of 124 million euros in funding from the German Federal Ministry of Education and Research (BMBF) until construction is completed. Groundbreaking is scheduled for spring 2024 – completion is planned for 2027. By then, novel spectral optical imaging technologies and chip-based methods will already be established in five related projects.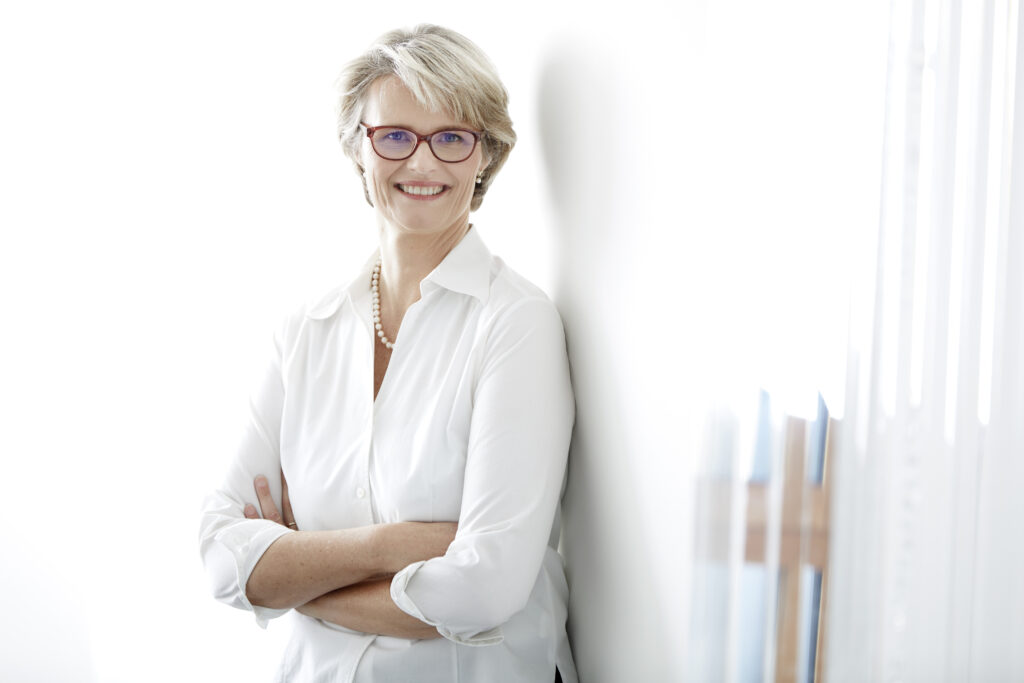 Federal Research Minister Anja Karliczek commented:
"Our joint efforts against the Corona pandemic show us again and again what innovative power Germany has as a research location. The Leibniz Center for Photonics in Infection Research will use optical methods to break new ground in the diagnosis and treatment of infectious diseases, which are urgently needed to combat them. Many patients will benefit from these important developments for Germany as a medical location. With the LPI, we are also creating the framework for the globally unique interaction of excellent photonics research and innovative technology for state-of-the-art diagnostic methods and direct therapeutic application on patients.
I am very pleased that the Jena center is now establishing innovative imaging platforms in a first of five projects that use light as a tool for the diagnosis of infectious diseases. We are funding these artificial intelligence-based optical technologies with around 14 million euros in this first project." 
Prof. Dr. Jürgen Popp, scientific director of Leibniz-IPHT and spokesman of LPI, adds:
"We complement state-of-the-art technologies with new photonic methods that do not exist today. Users from science and industry will thus have access to the broad spectrum of unique light-based methods in combination with all available technologies to implement solutions for biomedical problems. We are bringing excellent research, technology development and clinical practice closer together. In this way, LPI will also enable small and medium-sized companies to achieve standardized results more quickly. Because not every small company has to reinvent the wheel."
Background
The BMBF is providing 100 percent funding for the LPI as part of the National Roadmap for Research Infrastructures with a total of 124 million euros until construction is completed. LPI's partners are the Leibniz Institute for Photonic Technologies (Leibniz-IPHT), Jena University Hospital (UKJ), Friedrich Schiller University Jena (FSU) and the Leibniz Institute for Natural Product Research and Infection Biology – Hans Knöll Institute (Leibniz-HKI).
With the project currently underway and funding of 13.7 million euros, LPI is now starting research and implementation of photonic enabling technologies – methods and processes that use light as a tool – for the center. These already application-oriented solutions will be adapted to medical needs. The diagnostic tools allow a fast, reliable and cultivation-free identification of pathogens, resistance as well as immune response.
Parallel to the development activities for the technological infrastructure, the planning of the construction by the University Hospital Jena begins. In the future, the basic technologies together with the latest commercial technologies will form the outstanding infrastructure of the LPI at the scientific location of Jena. The LPI will be open to research, industry and medicine. Development will range from applied research to market maturity. This comprehensive approach will enable solutions for the diagnosis, monitoring and therapy of infectious diseases to be efficiently transferred to everyday medical practice. The aim is for groundbreaking findings from the laboratory to reach people more quickly as a result.As a nationally and internationally open user platform for novel photonic solutions for infection research, LPI is intended to help implement research results more efficiently and shorten development times. Diagnostic procedures and therapies should thus become available more quickly and thus reach patients sooner to fight infections.
What opportunities does the Leibniz Center for Photonics in Infection Research in Jena open up?
"In the Corona crisis, we are experiencing how rapidly a pandemic spreads in our globalized world. No less pressing is the threat posed by multi-resistant germs. This makes us realize how urgently we need better possibilities for the diagnosis and therapy of infectious diseases – all over the world. The Leibniz Center for Photonics in Infection Research opens up ways for us to rapidly develop such methods and technologies and bring them to market. Experts from research, industry and application work closely together to develop new diagnostic devices and therapies. In this way, a clearly structured process ensures that good ideas from research reach patients more quickly."
Prof. Dr. Jürgen  Popp 
Scientific Director of the Leibniz Institute for Photonic Technologies, Head of the Institute of Physical Chemistry at Friedrich Schiller University Jena and Spokesman of the Leibniz Center for Photonics in Infection Research
---
"The Leibniz Center for Photonics in Infection Research is an important building block in the development strategy for Jena. It will become a center of attraction for external scientists, because future topics in medicine will be researched here, such as biological therapeutics. We want to be pioneers for approaches that we believe will set the medical agenda for the next two decades."
Prof. Dr. Axel A. Brakhage 
Director of the Leibniz Institute for Natural Product Research and Infection Biology – Hans Knöll Institute and Chair of Microbiology and Molecular Biology at Friedrich Schiller University, Jena, Germany
---
"The Leibniz Center for Photonics in Infection Research aims to revolutionize the diagnostics of infectious diseases. The linking of photonic technologies, basic research and clinical application mirrors the strengths of the location. The university, the university hospital, non-university research institutions and industry are well networked here, making the location attractive to highly qualified scientists from all over the world."
Prof. Dr. Walter Rosenthal 
President of Friedrich Schiller University Jena
---
"Infectious diseases are a global problem, a medical challenge for all of us – we have known this not only since the COVID-19 pandemic. This makes it all the more important to meet this challenge globally. It requires bright minds, forward-looking technologies and, above all, a clear view of the people for whom we are developing new diagnostic and therapeutic options. The Leibniz Center for Photonics in Infection Research provides precisely this framework. It enables the interaction of excellent research and innovative technology with state-of-the-art diagnostic methods and direct therapeutic application on patients in the first-in-man unit in a way that is unique worldwide. We have high hopes of finding solutions to pressing medical problems such as increasing antibiotic resistance or pandemics such as Covid-19 under these excellent conditions."
Prof. Dr. Thomas Kamradt 
Chief Scientific Officer at Jena University Hospital
---